Title: '290' Volume II: The Laird Gunboat
Author: Donn Wonnell
Publisher: Brail Books LC; 1 edition (May 5, 2015)
ASIN: 978-0692468746
Pages: 430
Genre: Historical
Synopsis
Yesterday, James Trenton Grey arrived in this pro-Southern city to restore the faltering fortunes of Davis & Grey. Today, he is meeting with an old friend, Charles Prioleau, a partner in the British arm of George Trenholm's Charleston firm. Grey is focused upon the blockade and building a new steamship to run it. Prioleau is focused on building a vessel, too. But for a very different purpose. Against his better judgment, Grey finds himself drawn into a world of intrigue in England, one where the words "espionage" and "sabotage" are no longer confined to a dictionary. A new Confederate cruiser, known only as '290', could tip the War in the South's favor – if the vessel can be finished and launched before the British government impounds it. Union agents discover their plot, and Grey and his Confederate co-conspirators must side-step British law, federal spies, and diplomatic scheming in a race against time. In Virginia, Joanna Stuart Davis is perfecting plans to grow her business and promote a marriage. Her wealth and her security are tied to both. With her firm's trade expanding on the rising tide of war, she sails to Nassau, hub of a burgeoning contraband commerce. There, new worlds of politics and influence open wide. But new worlds expose old wounds, causing her personal and professional needs to collide. In the turbulence of these events, Grey's decisions in Britain – and Davis's indecision in New Providence – set them on unforeseen paths and force them to choose between their personal motives and their deepest desires . . .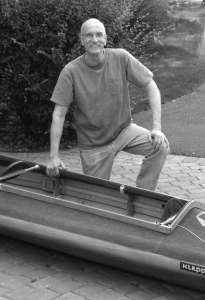 About the Author
The idea for the story of '290' and the naval side of the Civil War began in Alaska.
In the 1970s, fresh from law school and as a newly commissioned JAG officer, I was sent to Ft. Richardson, near Anchorage. One Sunday morning, the local newspaper featured an article about erosion occurring on the Bering Sea coast. The shifting beach sands had recently revealed graves thought to date back to the Civil War. At the time, I was struck by the ironic notion of "Alaska" (a Russian territory in the 1860s) as a participant in "the War Between the States." That notion never entirely departed.
Much later, while living in Alaska a second time as corporate counsel, I came across a small history of the Confederate raider CSS Shenandoah. This vessel had apparently attacked a Northern whaling fleet in the Bering Sea during June of 1865, recalling to mind the earlier article about the graves. That the Confederacy had a blue water navy at all had been little remarked in my college studies. That vessels in its small fleet had reached the world's major oceans, doing considerable damage to Northern interests in all of them, prompted a lengthy research project. That project, in turn, lead me to the CSS Alabama, upon which the series '290' is based.
An essential requirement of historical fiction is verisimilitude. In the pursuit of that, I have traveled to many of the locations where the story's action occurs: Richmond, Charleston, and Nassau; London, Liverpool, and Cherbourg. 290's history also led to multiple libraries and museums, including the Mariner's Museum in Virginia, the Museum of Mobile in Alabama, and the Merseyside Maritime Museum in Liverpool. There, original documents, materials, and artifacts (recovered in the last decade from the sunken Alabama) were on display or made available to me by knowledgeable curators. Their efforts help to animate the '290' tale, and I am grateful for them —and for the tolerance of my friends who accompanied me on these trips.  — DTW
Donn T. Wonnell is a retired corporate attorney with a history degree from the College of William & Mary in Virginia, and a law degree from the University of Pennsylvania School of Law. He lives in Williamsburg, Virginia, and Ketchum, Idaho.
Buy on Amazon