Title: Crossings
Author: Anna Aragno
Publisher: Authorhouse
ISBN: 9781524620790
Pages: 270
Genre: Short stories
Reviewed by: Jennifer Weiss
Buy on Amazon
Pacific Book Review Star
Awarded to Books of Excellent Merit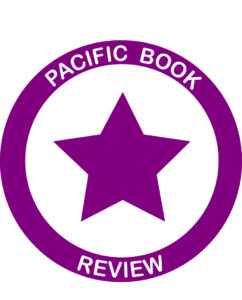 Crossings is a collection of short stories that transcend time and location. Readers are taken on journeys with historical significance, straight to the places where each story happened. The focus of each story revolves around an underlying theme of being forced to make a crossing; being displaced and uprooted. Author Anna Aragno delves deep into the minds and emotions of each character, as she blends unique meanings into each of her constituent tales so as to touch the reader in different ways. For example, a few of the stories bring to life the emotions of alienation and isolation which one may find when they are relocated against their will. The anecdotes within this collection, although being fictional history, are based on true events which have occurred.
Throughout these twelve stories, some longer than others, readers get a sense of adjustment, disassociation and estrangement associated with having to be relocated. The author brings these words to life and hits the readers at the heartstrings with them, albeit in a good way. It begins to feel as if you are listening to the stories being told by someone who was alive and a part of each of these events. Aragno has the literary skill to paint beautiful imagery which each reader can visualize as one pages through Crossings. It will be difficult to put this book down. Readers will find themselves wanting to know more of each of these stories and feel disheartened when the story ends, realizing that it's for that character. As readers page through these powerful stories they will see examples of bravery and strength like no other.
When you begin reading this book, you don't know what to expect. While reading the introduction is a good idea because it gives you an idea of what to expect; what Aragno's intentions were for writing the book. This gives the reader a better understanding of each story included in this collection. She has a clear and concise writing style which makes reading this collection enjoyable and enriching. It is hard not to say this book will begin to change your life, it will. Your view of current events will gain a new vantage point. It's almost as if these tales opens the audience's eyes to something they might not normally think about on a daily basis. This is a collection which sticks with you long after you have finished reading it, and readers will find themselves recommending it to their friends and family. It's hard to put this book down at the end of each day and you will find yourself losing track of time while reading.
This is a collection of short stories which absolutely needs to be read. I feel as if it needs to be taught in schools to help students gain a better understanding of certain situations. Crossings by Anna Aragno is one of those collections that grips you by the collar and doesn't let go until the very end. The star rating for this book is of my highest compliments. Simply put, pick up this book today, you will not regret it.