Title: Kill the Palestinian…!!? Kill the Israeli…!!?
Author: Behzad Almasi
Publisher: AuthorHouse
ISBN: 978-1-50499-525-2
Pages: 88
Genre: Short Story/Fiction
Reviewed by: Susan Hart
Buy on Amazon
Pacific Book Review Star
Awarded to Books of Excellent Merit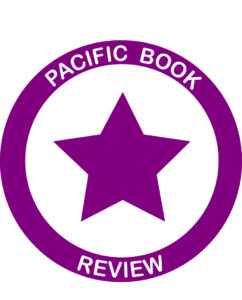 The title of this book, Kill the Palestinian…!!? Kill the Israeli…!!?, is deceptive. The story, one of a collection of 10, has little to do with murderous conflict and everything to do with living in a peaceful coexistence, a theme that runs throughout this anthology. In each tale, author Behzad Almasi explores the foibles of the human condition through the conduct of his characters. By creating narratives in which his characters face internal, emotional and philosophical conflicts that they must resolve, Mr. Almasi inspires us to reflect on situations that test our sense of humanity.
What do you do with a loved one trapped in a vegetative state? Or a gossiping neighbor who casts aspersions on others without basis? How do we address discrimination and greed and hopelessness or selfishness in the world and still find the best in people, and in ourselves? These topics and more are examined by Mr. Almasi, through the lens of his humanitarian perspective.
In the title story, two soldiers from opposing sides of this long-standing political and cultural conflict meet and come to know each other as friends, not enemies. The injustice of arranged marriages in many cultures that takes bright and motivated young girls who want to learn out of school and, literally, buries them in a life of subservience is at the core of Little Girls of my Homeland Buried Alive. A man's obsessive hunt for an illusive buried treasure takes hold of him and shackles his soul, driving him to relentlessly search for something to the detriment of those in his life is examined in The Treasure Dream. In The Law of the Jungle, a man in a dream-like state is confronted by the king of the jungle, an old and wise lion, who challenges him to see that the rules by which the animal kingdom lives are more honest and true than those of the civilized world.
Mr. Almasi's writing is engaging and thought-provoking. He imbues his settings with his self-professed loved of nature and populates them with authentic characters that help bring to life his humanitarian point-of-view. He uses each story as a vehicle to shine a light on the darkness of human nature and promote peaceful, anti-violent beliefs that, if embraced, might just do as he says, "turn the world into a better place for all."
A call-to-action certainly worthy of consideration and implementation. Highly recommended!