Reading is our Specialty
Strengthen your credibility with a professional book review service.  It is our primary desire to provide quality book reviews for experienced authors as well as those just starting in the world of writing. Use all or part of your review to enhance your marketing materials and choose to have it archived in a variety of title information databases used by booksellers and librarians who make purchasing decisions. Get your book noticed immediately and increase your book sales.

PURCHASE NOW
Interested in having a Professional Book Review?
Pacific Book Review Packages Increase Credibility, Exposure, and book Sales!
PURCHASE NOW
LET THE WORLD KNOW YOU'RE A WINNER OR FINALIST!
Being a winner in a prestigious book awards contest gives your book a Seal of Excellence unequaled by other forms of media exposure.  Winners and Finalists will receive National Media & Industry Exposure!

Pacific Book Review are distributed to and by:
We distribute your review to numerous news sites.
Distribution to numerous search engines.
Your review will be posted on major book retail websites.
Pacific Book Review is the recipient of the "Honoring Excellence" and "Best Websites for Authors" awards by the Association of Independent Authors, and are members of the National Book Critics Circle and the National Education Association.

"Nicole: Thanks for the nice work. I've had all positive reviews, but some groups (Kirkus) just seemed to skim the book and didn't really portray it properly. Your review certainly indicates a thorough read and evaluation. Much appreciated! Professional, thorough, objective and most helpful in reviewing and promoting my book. Out of 5 services used, Pacific Book was the most complete and responsive organization. I highly recommend for all authors before considering other sources.

Bob Mack Peak,

Writer & Producer
Your book review immediately energized my publisher's marketing efforts. Several people bought a book "on the spot" after reading the review, and it is being posted at myriad blogs and other locations. It helped seal the deal for a book signing with the top local mystery bookstore. All this was done within the first 10 days after I received the review. I can't thank the people at Pacific Book Review enough for their most capable work."

Rob Riley,

Author & Detective
"Dear Nicole, I appreciate the insightful and marketable review. Please extend my thanks to Ms. Brown-Gilbert for her services. I will be in touch once the book is released (within the next few weeks). It was a pleasure working with Pacific Book Review, you have a personal approach that makes a customer feel they are in good hands."

Amber L. Spradlin,

Award-Winning Author
Top 5 Reviews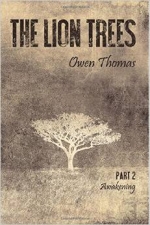 Title: The Lion Trees
Author: Owen Thomas
Publisher:   OTF  Literary
ISBN:  978-0692248379
Pages:  802
Genre: Fiction
Excerpt of review: Let me just start by saying I loved The Lion Trees – and you will too. This is a powerful, gripping and realistic story.  Read More

How To Publish A Bestselling Book
Title: How To Publish A Bestselling Book … and Sell It WORLDWIDE Based on Value
Author: Kim Staflund
Publisher: Polished Publishing Group (PPG)
ISBN: 978-0-9864869-8-2
Pages: 174 pages
Genre: Non-Fiction; Business How-To; Business Self-Help
Expert of review:  This book is an amazing, comprehensive – yet truly simplified and readable guide to self-publishing. Read More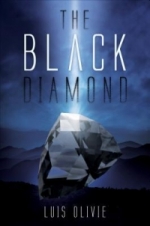 Title: The Black Diamond
Author: Luis Olivie
Publisher: Tate Publishing and Enterprises, LLC
ISBN: 9781622952380
Pages: 333
Genre: Fiction, Action & Adventure
Excerpt of review:  "The Black Diamond" makes for a great beach read and will appeal to those who love something fast-paced, quick-witted, and full of action and romance.  Read More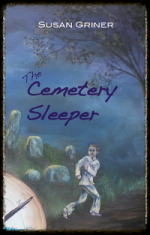 Title: The Cemetery Sleeper
Author: Susan Griner
Publisher: Sagauro Book
ISBN:  978-0692247693
Pages: 181 pages
Genre: Children's/Young Fiction
Expert of review:  The Cemetery Sleeper is an engaging young adult novel that is so good, it's scary.  This supernatural novel from author Susan Griner will delight young readers.  Read More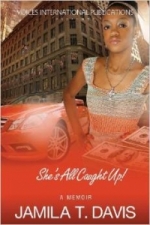 She's All Caught Up!
Title: She's All Caught Up!
Author: Jamila T. Davis
Publisher: Voices International Publications
ISBN: 9780985580735
Pages: 331
Genre: Nonfiction- Memoir
Excerpt of review:  She's All Caught Up! is a quick, entertaining read that is sure to have readers cast a light of inspection on their own lives.  Read More