Reading is our Specialty
Strengthen your credibility with a professional book review service.  It is our primary desire to provide quality book reviews for experienced authors as well as those just starting in the world of writing. Use all or part of your review to enhance your marketing materials and choose to have it archived in a variety of title information databases used by booksellers and librarians who make purchasing decisions. Get your book noticed immediately and increase your book sales.
PURCHASE NOW
Interested in having a Professional Book Review?
Pacific Book Review Packages Increase Credibility, Exposure, and book Sales!
PURCHASE NOW
Pacific Book Review are distributed to and by
We distribute your review to numerous news sites.
Distribution to numerous search engines.
Your review will be posted on major book retail websites.
Pacific Book Review is the recipient of the "Honoring Excellence" and "Best Websites for Authors" awards by the Association of Independent Authors, and are members of the National Book Critics Circle and the National Education Association.

"Nicole: Thanks for the nice work. I've had all positive reviews, but some groups (Kirkus) just seemed to skim the book and didn't really portray it properly. Your review certainly indicates a thorough read and evaluation. Much appreciated! Professional, thorough, objective and most helpful in reviewing and promoting my book. Out of 5 services used, Pacific Book was the most complete and responsive organization. I highly recommend for all authors before considering other sources.
Your book review immediately energized my publisher's marketing efforts. Several people bought a book "on the spot" after reading the review, and it is being posted at myriad blogs and other locations. It helped seal the deal for a book signing with the top local mystery bookstore. All this was done within the first 10 days after I received the review. I can't thank the people at Pacific Book Review enough for their most capable work."
"Dear Nicole, I appreciate the insightful and marketable review. Please extend my thanks to Ms. Brown-Gilbert for her services. I will be in touch once the book is released (within the next few weeks). It was a pleasure working with Pacific Book Review, you have a personal approach that makes a customer feel they are in good hands."
Featured Author Interviews

Title: Files of the Missing
Subtitle: Book 2 – Gray and Armstrong – Private Investigations
Author: Eve Grafton
Publisher: XlibrisAU
Pages: 276 Genre: Fiction / Crime / Cozy Mystery
Excerpt of review:    Author Eve Grafton keeps her chronicle cruising at an easily readable pace.  Read Book Review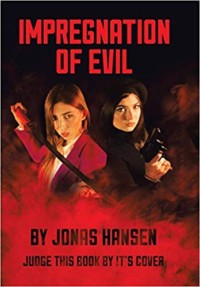 Title: Impregnation of Evil
Author: Jonas Hansen
Publisher: XlibrisUS
ISBN: 978-1-7960-2496-8
Pages: 146
Genre: Fantasy, Fiction
Excerpt of review:  The dialogue is snappy and sarcastic; just the kind of talk you'd expect from a character like Joanna.   Read Book Review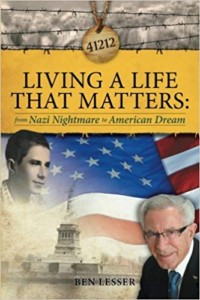 Title: Living A Life That Matters: From Nazi Nightmare To American Dream
Author: Ben Lesser
Publisher: Abbott Press
ISBN: 978-1458202727
Pages: 370
Genre: Western U.S. Biographies
Excerpt of review: Overall this was a truly fascinating and important read that was evenly paced, insightful and passionate all the way through.   Read Book Review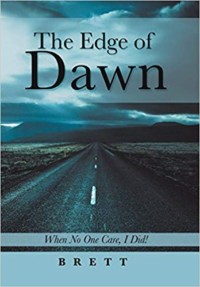 Title: The Edge of Dawn: When No One Cared I Did!
Author: Brett
Publisher: XlibrisUS
ISBN: 9781984519993
Genre: Biography
Pages: 133
Expert of review:    The Edge of Dawn by author Brett turned out to be a biography that was simultaneously enjoyable and thought-provoking.  Read More
Title: Barcelona Beckons
Author: Simonne Celestine
Publisher: XlibrisAU
ISBN: 978-1796003246
Pages: 406
Genre: Literature & Fiction/Erotica
Excerpt of review:    This was a well written novel that showcased a powerful story of tragedy, perseverance and discovering what it means to come home once again.  Read Review
____________________________________
 AS SEEN ON: