Title: The Journey to an Unstoppable Break Through
Author: Evelyn Saah-Giegbefumwen
Publisher: XlibrisUS
ISBN: 978-1-5245-7333-1
Pages: 108
Genre: Religion / Biblical Studies /Inspirational
Reviewed by: Ella Vincent
Buy on Amazon
Pacific Book Review Star
Awarded to Books of Excellent Merit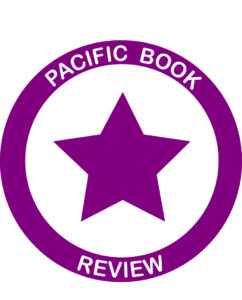 Author Evelyn Saah-Giegbefumwen has written an inspirational self-help book in which all readers will love. Her book, The Journey to an Unstoppable Break Through, will help people live their lives in the best possible balance of faith and self-actualized personal self-esteem. Saah-Giegbefumwen writes about how to overcome obstacles in your personal lives. She writes about how readers can improve their lives through a strong relationship with God. Her advice is good for both men and women who may be seeking spiritual counseling to get out of troubling situations. Saah-Giegbefumwen also gives practical advice about what to look for in relationships to avoid pitfalls before they occur, and how to have a loving sense of peace in the home.
This is an very insightful book which will be very helpful to readers looking for commonsense advice about relationships. Saah-Giegbefumwen backs up her beliefs with stories from the Bible and scholarly resources as well. Biblical stories are paired with examples from people in the present to show that universal problems such as low self-esteem and failure can be overcome through faith. This book is organized with different sections on how to deal with relationships with friends, family and with God.
Her advice has academic references for evidence, but her writing is very conversational. Saah-Giegbefumwen gives evangelical Christian advice, in a way in which it can easily be followed by modern day Christian readers. She suggests men and women need to be equals in relationships and as parents. She also combats the narrow view of God as vengeful, presenting her belief in a forgiving and loving God. Saah-Giegbefumwen achieves her goal of giving hopeful advice to readers.
The Journey to an Unstoppable Break Through would be best for readers who are followers of inspirational ministers such as T.D. Jakes or Rick Warren. Saah- Giegbefumwen is an articulate evangelist and she succeeds quite impressively in spreading her message of Christian self-help. The book will also appeal to any reader looking for an inspirational message to help them though difficult trials and tribulations. It is a great addition to Christian bookstores, book clubs, and churches.
This book would also be a helpful companion to men and women involved in marriage or relationship counseling, especially in need of the Christian clarity of faith regarding their counseling. Her advice is sound, honest and humble to all regarding how live a healthy lifestyle, as well as being especially poignant to those within a struggling relationship seeking inspirational guidance. I certainly recommend this book because good advice, well received, is the sign of an intelligent person, and she offers very good advice throughout the book. The Journey to an Unstoppable Break Through will be a breakthrough for readers. Evelyn Saah-Giegbefumwen has written a book that will tell readers that with faith, they can achieve anything.