Title: The Discovery
Author: Louis Kraft and Robert S. Goodman
Publisher: Create Space
ISBN: 9781519745064
Pages: 311
Genre: Medical Thriller/Legal Thriller/ Drama
Reviewed By: Tiffany Ezuma
Pacific Book Review Star
Awarded to Books of Excellent Merit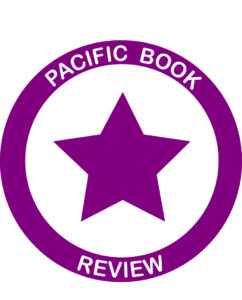 The Discovery by co-authors Louis Kraft and Robert S. Goodman is a medical drama wrapped in a legal thriller, which makes for one heck of a fast and compelling read. When we meet the story's protagonist, Harry Chapman, he's one of the top OB/GYN practicing in Los Angeles. He has it all: his career, the wife, and the prestige that comes after a long successful practice. All of Harry's successes makes him the perfect character to lose it all and that's exactly the premise the novel sets up from the start.
Jumping back and forth between 1972 and 1952, readers find out that Harry may or may not be responsible for causing blindness in one of the babies he delivered improperly. We are introduced to that baby as an adult who turns out to be Greg Weston, a twenty-year-old blind paralegal who's advised by a medical professional that he may have a case to sue Harry for medical malpractice. What follows is a case that becomes bigger than either Harry or Greg, as the trial wrecks havoc on their lives as well as the lives of their loved ones; even reaching out to the larger Los Angeles community.
There are a lot of moving parts and details which need to come out in the narrative, whereas less skilled writers would not have been able to handle. But in the hands of Kraft and Goodman, the book not only flows but also allows readers to fully become immersed in the world of the story and invest emotionally in the outcome of the trial. Since the story is so dependent upon the relationships in the novel, it's nice to see they don't get lost in the details of the plot, as is the case with most other books within this genre.
Ultimately, The Discovery strikes the perfect balance between plot and characterization, which makes it a hard book to put down. Full of complex characters, love, sex and violence this novel is perfect for readers who are fans of medical or legal dramas, as well as those who want to read about complex, colorful and professional characters and unique relationships.
I compliment the co-authors for working so well together, the book reads as if written by one person. I feel this novel can be adapted into a screenplay and become a movie or TV special, as dealing with blindness in the 1950's was a common risk for premature babies. Having the doctor face ramifications of such a mishap 20 years later underlies a real situation many can relate to. The storyline credibility and use of vernacular were excellent, total engaging me as a reader.